Dine at Abe and Louie's on Any Occasion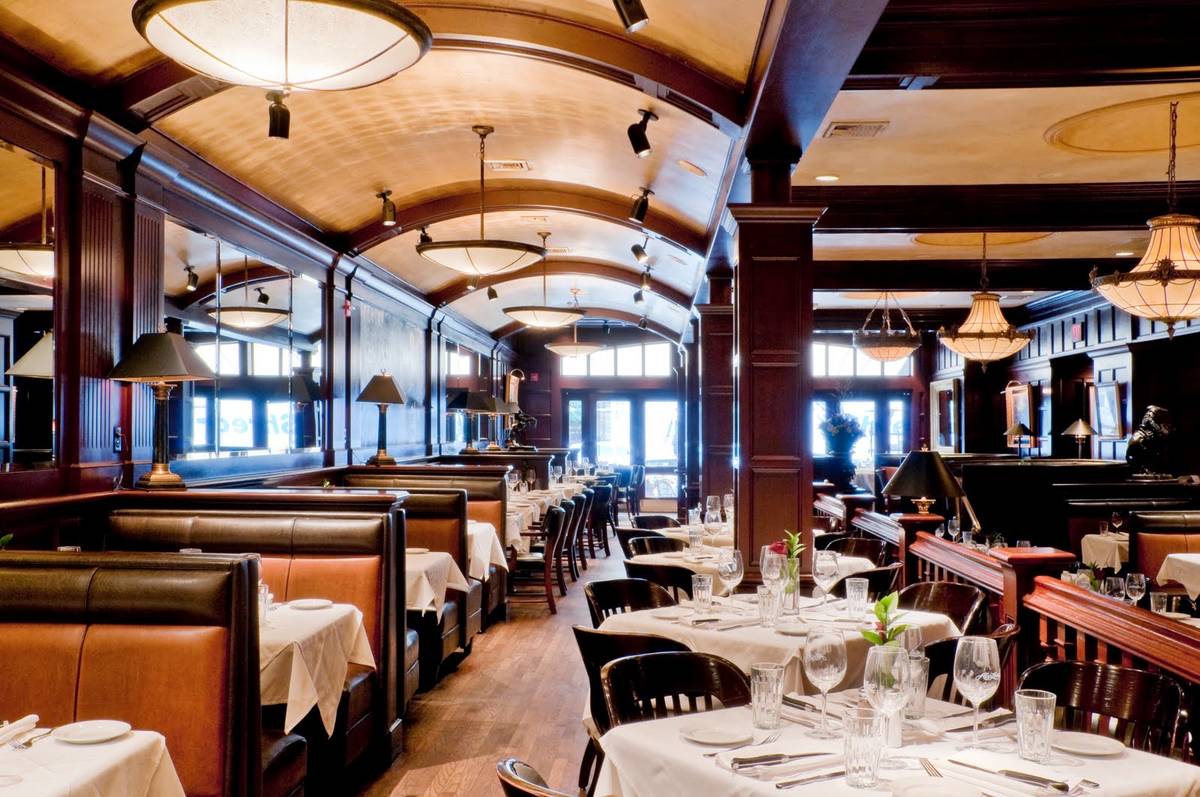 Are you going on a first date, but don't know where to take her/him? Maybe you want to celebrate a special occasion with your friends or family. At Abe and Louie's, nothing says the perfect meal like a good old-fashioned steak. Our classic American steakhouse offers great flavors and amazing service that is sure to impress any of your guests.
Abe and Louie's has a sophisticated and timeless atmosphere that is ideal for either a one-on-one meal or a large group setting. In addition to our wonderful food and impeccable service, we also hold several awards and accolades, including one of OpenTable's Best Steakhouses in America 2016 and one of Zagat's Most Popular Restaurants in Boston 2014 and 2015.
Our menu holds true to these awards and offers several different options for many different palates. Start off with a delicious appetizer or salad, and then devour one of our signature corn-fed prime steaks, topped with any of our savory sauces or cheeses. If you don't eat red meat, don't worry! Abe and Louie's also has a fine selection of classic entrées including salmon, lobster, and herb-marinated chicken. Be sure to pair any of your dishes with a glass of wine from our extensive collection. We feature a wide variety, but carefully selected wine assortment that is suitable for any palate. Finally, end the meal with a signature dessert like Key Lime Pie or Vanilla Crème Brûlée.
If you are planning a large-scale event like a rehearsal dinner or corporate dinner, we also offer group dining. Our sophisticated yet local appeal is ideal for large crowds. All our group dining events come complete with customized menus to suit your party's needs. If you have a smaller party we have semi-private dining areas that can accommodate up to 40 guests, or if you have a larger party we offer a private room for up to 125 people. No matter the party size, we will be sure to still offer our tasty food and wonderful customer service!
Whether you are looking to book a romantic dinner for two or dine with some of your closest friends, Abe and Louie's promises to provide amazing flavors and service every time. Make wonderful memories over a spectacular meal at lunch time or dinner time. Choose to eat as early as 11 a.m. or as late as 12 am on Saturdays and Sundays. Call one of our two locations (Boca Raton, FL or Boston, MA) to reserve your time today or reserve your spot on our website.
Click Here to Make Your Reservation Today