Have a Birthday Bash at Abe and Louie's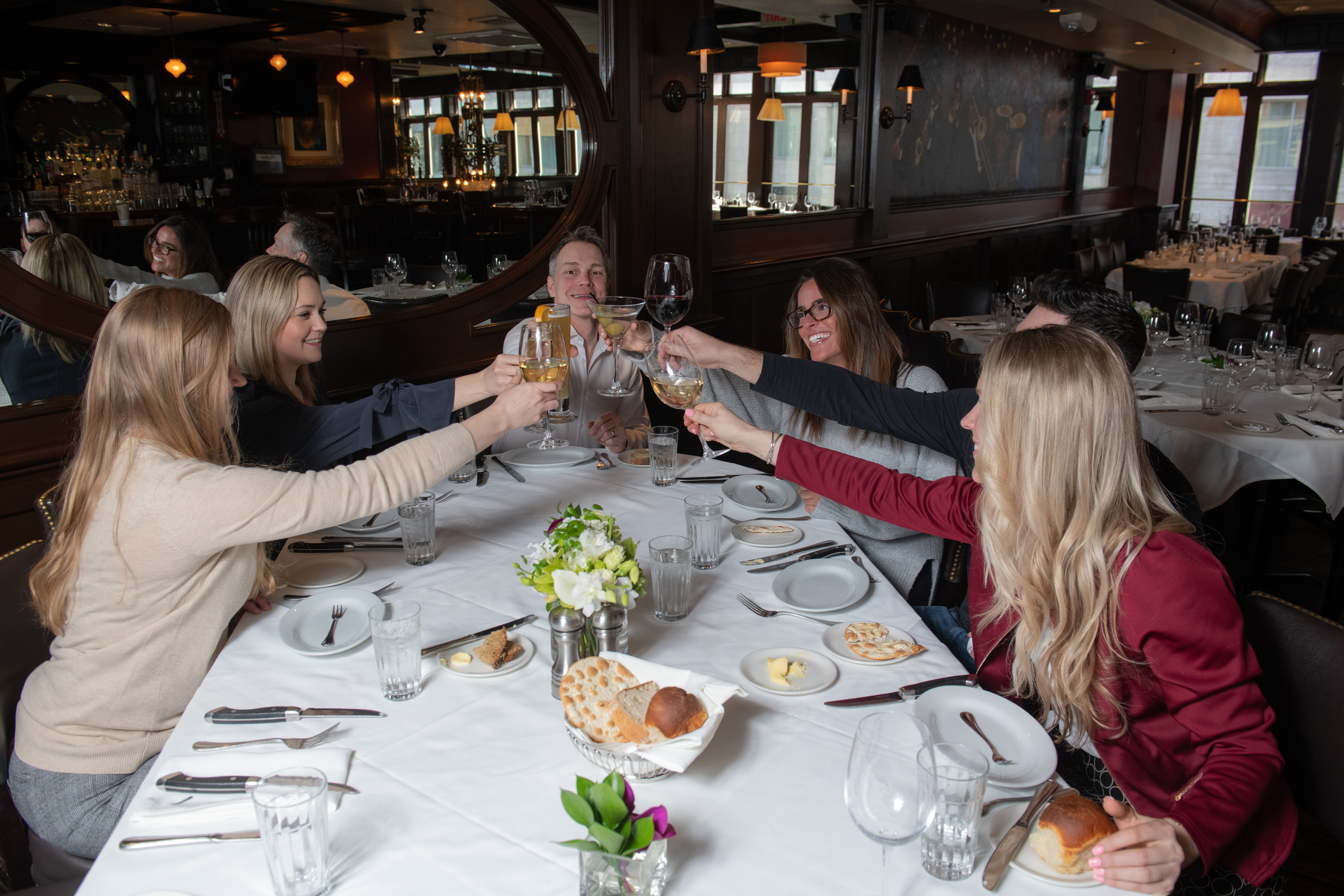 Are you hitting an important age milestone in your life soon? Maybe you are turning 60 or maybe you are turning 16! Either way, Abe and Louie's is a great place to host a birthday bash. Our delicious selection of American cuisine, spacious dining areas, or take-home dinner platters will make anyone's birthday special.
Birthday Dinner
If you want to take your loved one out for a birthday dinner, look no other place than Abe and Louie's. We offer traditional steakhouse dishes in an elegant and fine dining setting. Treat that special person to brunch, lunch or dinner. Order one of our steaks and chops, like the Bone-In New York Strip or Prime Porterhouse for a hearty dinner, or you can go lighter with several of our Classic Entrees, such as the Shrimp and Scallop Risotto. Don't forget to the birthday guest a decadent dessert to round off the evening. Must-have items include the Key Lime Pie and Seven Layer Chocolate Cake. Just ask the waiter beforehand to bring it out as a surprise!
Celebrate with a Group
Momentous occasions are made easy at Abe and Louie's, and we offer great group dining rates for those birthday parties larger than 10. Invite up to 125 guests to celebrate big birthdays like your 21st or your 50th. We will provide a customized group menu with several dishes to choose from, like the New England Clam Chowder, Abe's Burger, Filet Mignon, and our warm Bread Service.
Take the Party Home
If you would rather host the birthday party in the comfort of your own home, then order one of our platters to-go. We can cater gourmet trays for either 10 or 25 guests. Select from an assortment of vegetables, cheese, meat, and seafood options to accommodate everyone's taste. Platter favorites include the Fig Baked Brie, Vegetable Stuffed Mushrooms, and Grilled Chicken Skewers just to name a few. Just call in advance to order your tray today.
Birthdays are meant to celebrate the people we love, and what better way to say "I love you" than with a special meal just for them. Please call and schedule your birthday bash in advance for the best seating or go to our group dining page on the website to start planning today.